The SCC Group is comprised of both manufacturing & distribution divisions throughout North America and Asia.
SCC North America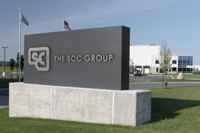 SCC North America corporate offices are located in Fullerton, CA which is strategically located 30 minutes drive from the Port of Los Angeles.
All SCC North America divisions can be easily reached through the main phone line with full customer service, account managers, production reporters, logistics, and scheduling.
The SCC Group's office in Fullerton is our company hub and also contains our sales & marketing group, accounting departments and houses our SCC Creative and SCC Solutions Services divisions.
SCC Europe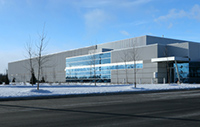 SCC Europe maintains a sales-service office to help bridge information-flow for our international clients located in Europe.
SCC Asia
SCC Asia's main office is located in the hustle and bustle of Shanghai, China. Located within 30 minutes drive to the Port of Shanghai, SCC Asia offers everything you would expect from SCC North America but in Asia!
SCC Asia operates two other offices: A creative development office also located in Shanghai, China as well as a manufacturing and fulfillment division located in Suzhou, China.
Unlike many US-based packaging companies which offer services in China through agents, SCC employs our own direct staff and is managed by US citizens with residence in Shanghai.
Our Asia division provides products and services through joint-venture's in which SCC has made financial investments in raw materials, equipment or labor depending upon service region. SCC provides products for export as well as inter-China deliveries.